The Nordic Society of Photography
The purpose of the association, according to the statutes:
The association aims to promote photography as an art and cultural form through a formalization of Nordic cooperation in photography. In addition, create an effective and creative integration between the Nordic countries' national federations and its members through joint membership benefits/membership benefits in the form of:
Jointly apply for Nordic grants / cultural grants.
Create forms of image exchange between countries.
Create and run a website with, among other things, a gallery function.
Arrange international photo salons.
Arrange Nordic Photo Championships and/or
arrange an annual competition between the winning photos in each country's National Photo Championship.
Arrange photo meetings and workshops with, among other things, image discussions and image exchange.
Judge each other's competitions and exhibitions.
Strengthen our common influence vis-à-vis international photo-oriented organizations.
Market each other's Yearbooks.
Membership in the national federation also provides membership in the NFFF.
The members of the affiliated photo clubs can thereby participate in the activities of two organizations without additional membership fees.
From the founding meeting:
On 18 August 2015, the Nordic Photographic Society (NFFF) was formed at a meeting between the national associations in Sweden, Norway and Finland. 
The collaboration began in the autumn of 2013. NFFF's first board consisted of two members from each national federation:
Nils-Erik Jerlemar: President, RSF
Pekka Salminen: Vice President, SKsL
Roald Synnevåg: Secretary, NSFF
Monica Wennblom: Treasurer, RSF
Halvor Larsen: Member / Webmaster, NSFF
Tapio Karjalainen: Member, SKsL
The Society for Danish Photography — SDF — participated for a long time in the preparatory talks, but chose to wait until after their National Meeting in October 2015. Feb 2016: Welcome, Denmark!
NFFF was created to give the members of the clubs that are affiliated with a national association additional added value. The activities will include an international circuit, a Nordic Photo Championship and much more. In the longer term, a large number of additional activities will be presented.
The symbolism found in the NFFF logo
Our logo — created by Roald Synnevåg — is filled with symbolism from the Viking era, which binds the Nordic countries together.
The logo is shaped like a shield, adorned by the Midgard serpent.
The rune in the middle is lagu, the rune of art and creation.
The shield has eight parts, as had the old Norse calendar. There are also eight Nordic countries: Finland, Denmark, Sweden, Norway, Iceland, Greenland, the Faroe Islands and Åland.
The eight-leaf rose symbolises the four national federations of the Nordic countries. It also has other meanings, including good luck — which may be good to have in competitions.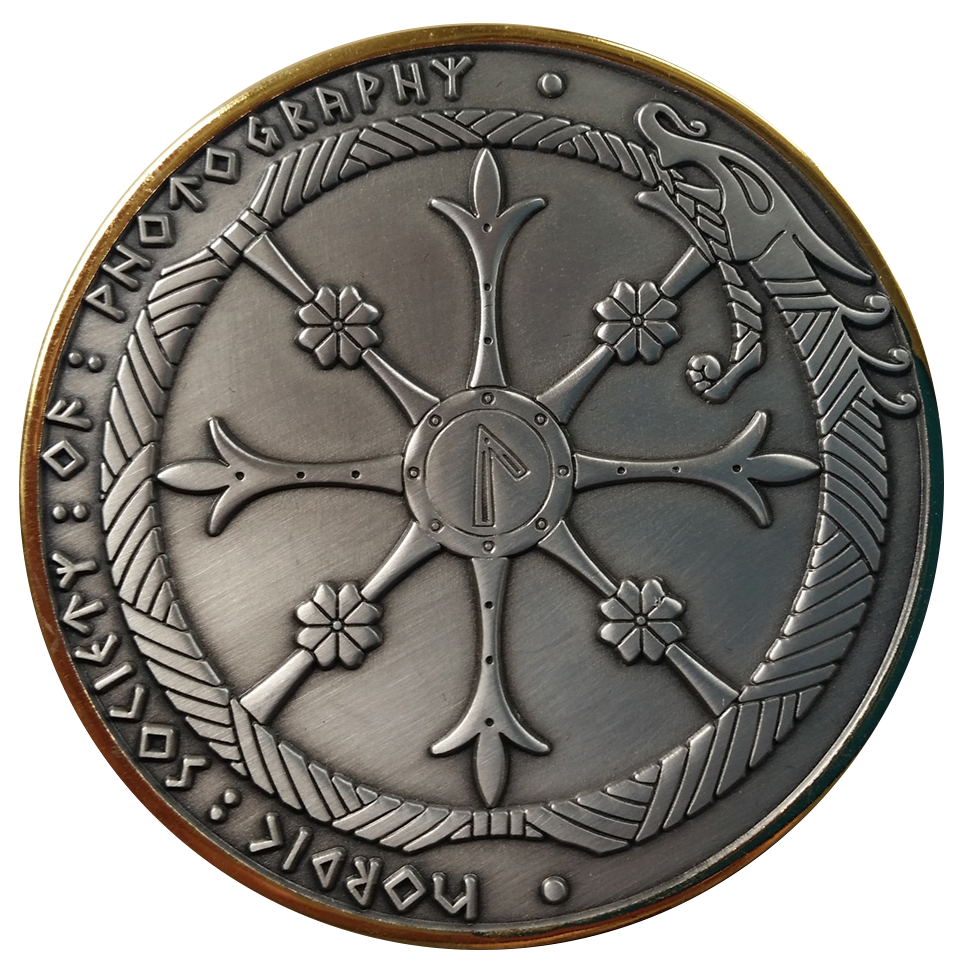 Members of the NFFF board