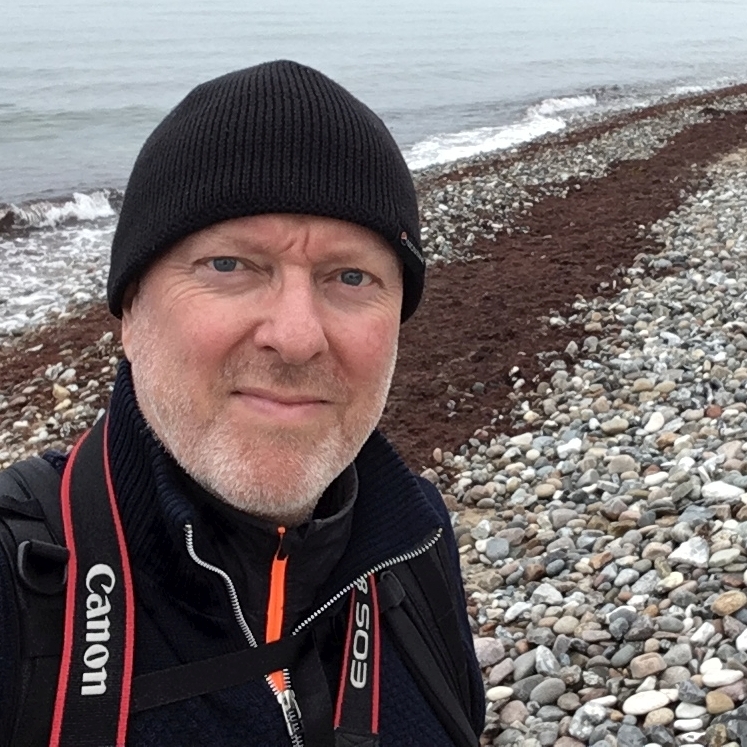 Lars Ivar Hauschultz, NSMiF/s – Denmark
I have always been fascinated by sights – by things that I see, and by seeing things. When I, aged seven, got my first camera, a Kodak Brownie 127, I also got an excuse for wandering about in search of sights that others don't see. I am attracted by patterns, contrasts, the odd appearance, the peculiar, and many of the sights never make it onto a film or an image sensor.
In 2015, I joined Downstairs Fotografisk Workshop, and since then, my fellow club members have steadily inspired and challenged me to improve my photography. I discovered the world of composite images and started creating photographic images with a touch of unrealism. I also discovered that this technique enables me to induce more of myself into the pictures. A master class in photography in 2019 emboldened me to take on the title of fine-art photographer – or photographic artist.
On ingenmandslande.dk (meaning "no-mans lands") and @ingenmandslande (Instagram) you can find some of the sights that I see when I lay down my camera.