Here's a brief explanation of how to use the NFFF photo portal. Click the images below to view larger if needed.
First: log in or Register. If you already have a user, please log in with that user.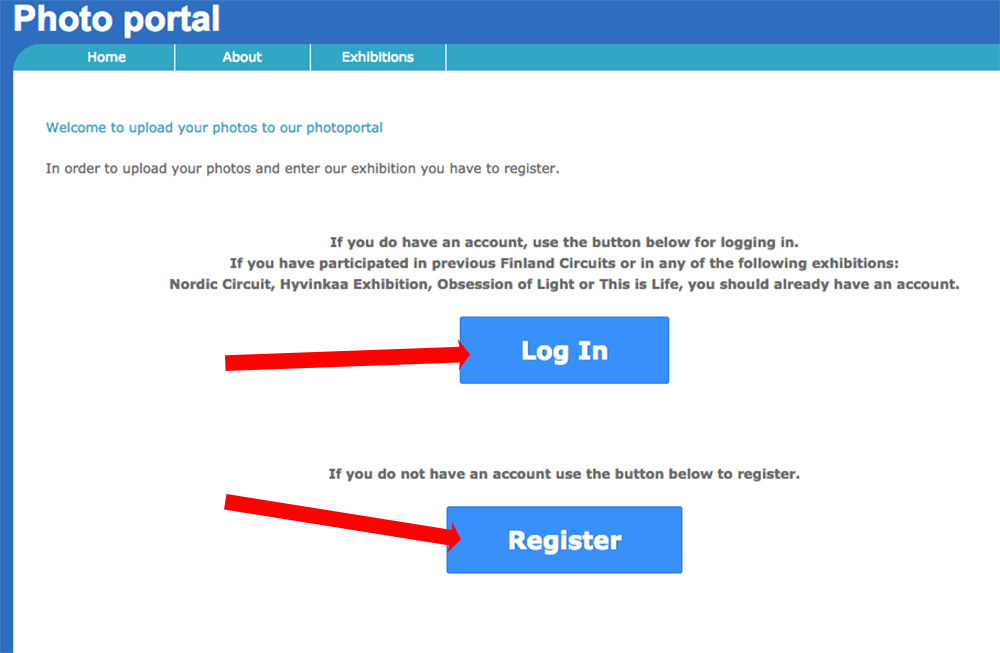 Then, click Exhibitions. Please read the 'FIAP document 2014/317 E' and check the box to agree on the salon conditions.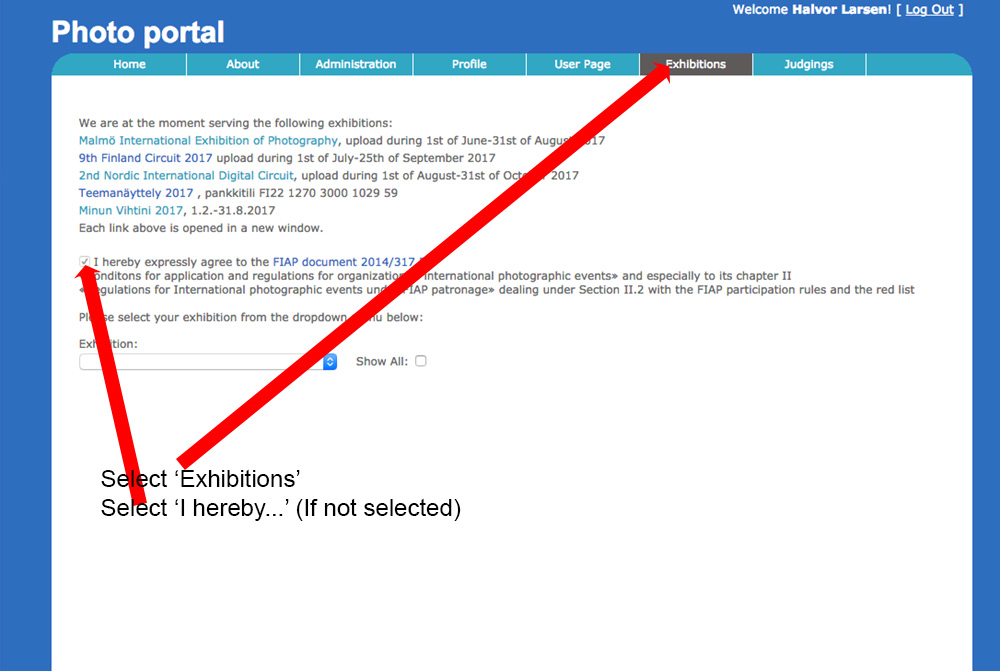 Find the salon in the list, as shown below: (e.g. 2nd Nordic…)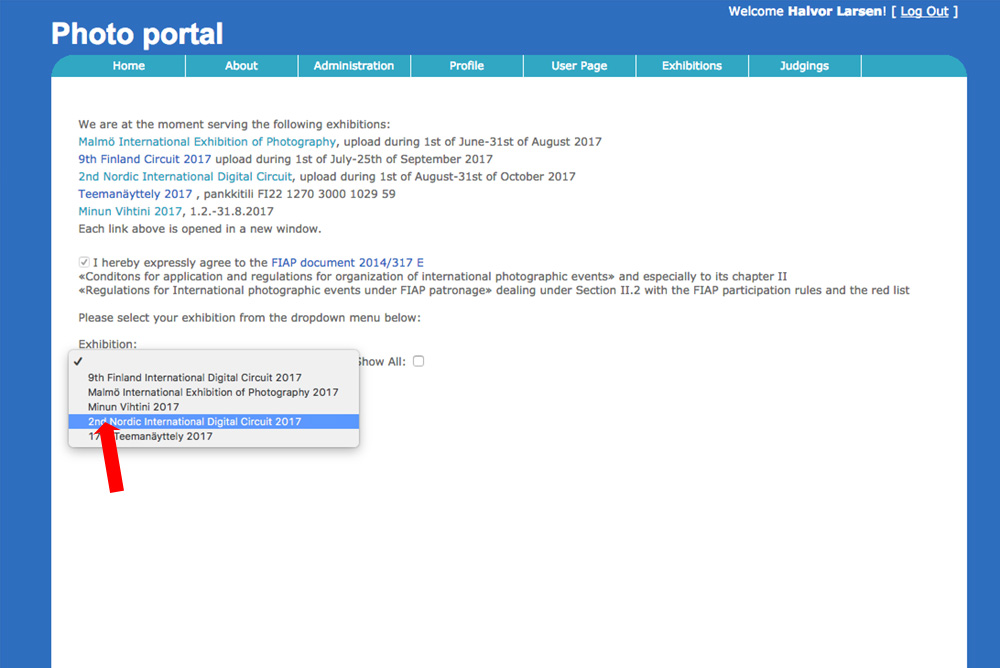 Now you are ready to enter your images. Good luck!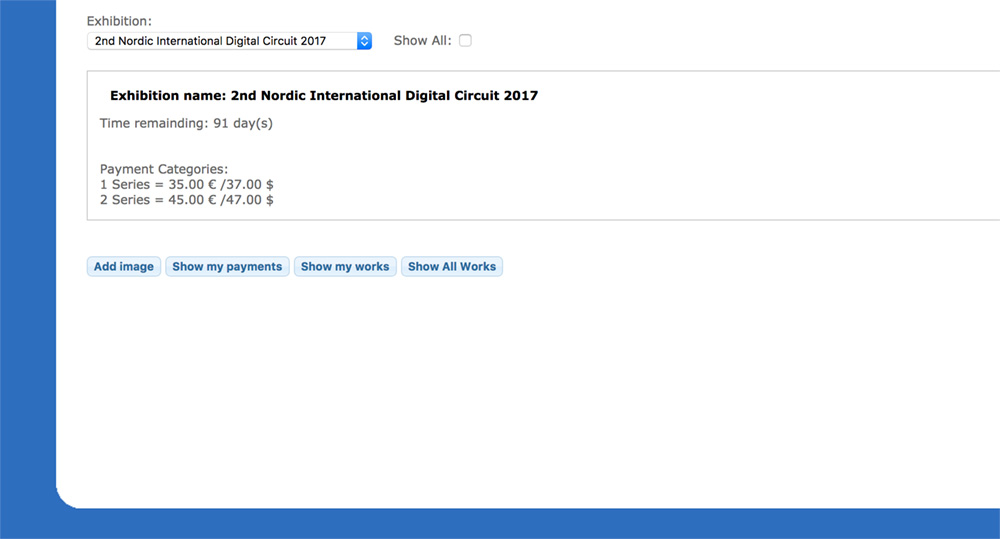 Video explanation for existing users (audio in Norwegian):
Video explanation for new users (audio in Norwegian):