First – Login or Register.
If you already have a user, please log in with that user.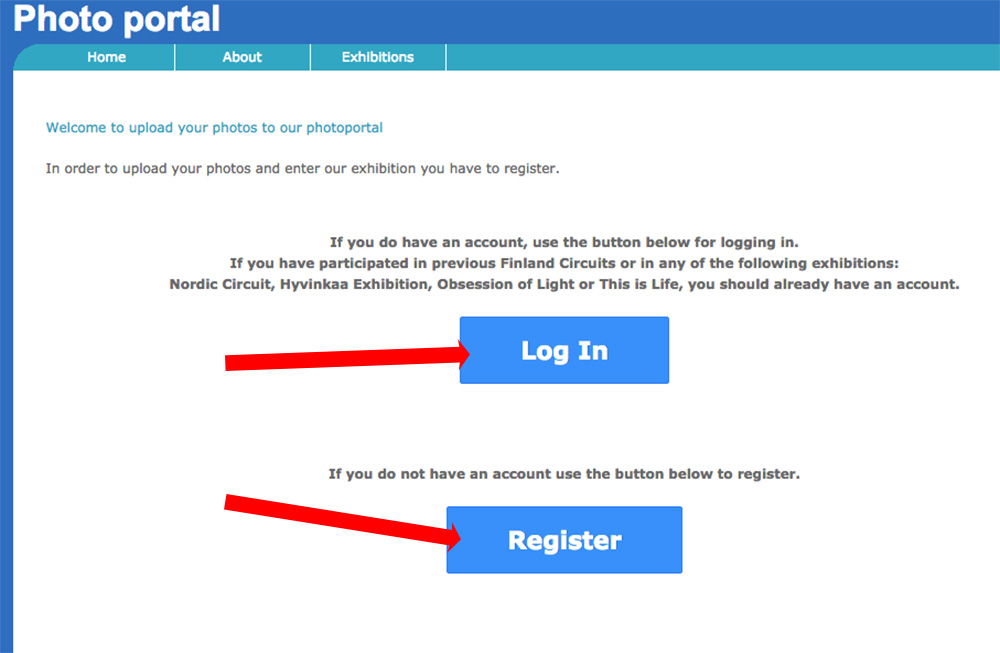 Then, get a list of exhibitions and please read the 'FIAP document 2014/317 E'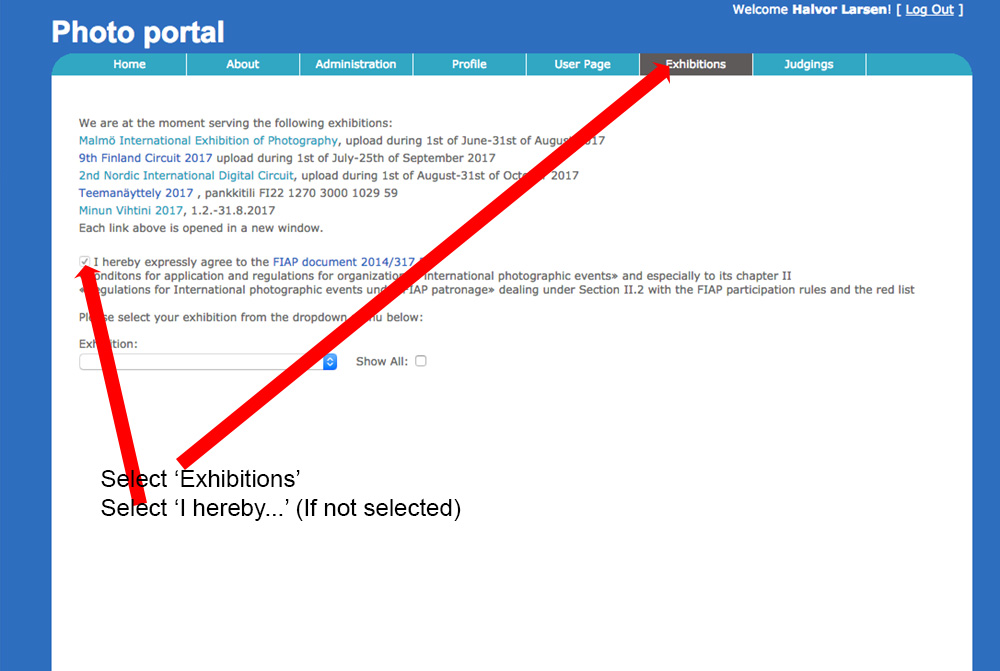 After having read the document, find the 3rd Nordic in the list, as shown below:
Now you are ready to enter your images. Good luck !